The Bavarian Brothers are a Bavarian trio formed by two former members of a popular Bavarian Band that performed for the past 20 years throughout the New England Area. During the past 20 years, Roger and Bruce have performed at ski areas and Octoberfests , as well as, singing the National Anthem for the New England Patriots on six different occasions. One of their most memorable performances was the 20th Anniversary Octoberfest at Snowbird, Utah, where they also performed a return engagement in 2002.

Roger Botelho, Jr.
Accordion and Vocals
Ein Prosit!!!
Will be heard throughout the beer hall as this authentic Bavarian trio perform:
Munchen Steit Ein Hofbrauhaus
Lilli Marlene
Tunes from Sound of Music
and many other Bavarian favorites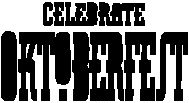 Specializing In:
• Authentic Bavarian Folk Songs
• Audience Participation
• Yodeling
• Cow-Bell Playing
• Alp Horn Playing
• Schuhplattler Dancing

Information:
The Bavarian Brothers are available for two, three, and four hour engagements any time of the year. If you are interested in a date that falls between Labor Day and Veterans Day we suggest booking a year in advance to guarantee your date. A small deposit is necessary to secure a date at any time of the year. All members of the Bavarian Brothers dress in traditional Bavarian style costumes. Promotional pictures and demo tapes are available on request. For additional information, availability, prices, or questions please call

(508)642-1268

Please leave a message if there is no one available to take your call and we will return your call as soon as possible, or you can e-mail your questions to rbotelho23@aol.com
CD Recordings....
We have 2 CD's that are available at all our engagements. The CD's are also available through the mail for $15.00 each or both for $25.00 plus shipping.
Upcoming Scheduled Public Performances




Feeding Hills, MA, Springfield Turnverein, Octoberfest
September 10, 2005 1:00 - 8:00
Snowbird, Utah - Octoberfest
September 17, 18, 2005 afternoon
St John the Evangelist Church, Canton, MA , Octoberfest
September 24, 2005 early evening
West Haven , CT, Harugari Society Grounds
September 25, 2005 2:00 - 6:00

Chicopee, MA - Munich Haus - Octoberfest
October 2, 2005 6:00 - 10:00
Private Party - October 14, 2005
Attitash/Bear Peak, NH - Octoberfest
October 8th & 9th, 2005 12:00 - 6:00
Private Party - October 14, 2005
Dartmouth, MA - Sunrise Assisted Living - Octoberfest
October 15, 2005 afternoon
Wickford, RI - Wickford Yacht Club - Octoberfest
October 15, 2005 7:00 - 11:00
Pittsfield, NH - Dustin Park, Octoberfest
October 22, 2005 11:00 -3:00
Boscawen, NH - Congregational Church, Octoberfest
October 22, 2005 6:30 - 8:30
Weymouth, MA, American Legion
October 23, 2005 1:00 - 5:00
Fall River, MA, Liberal Club, On Stage Octoberfest/Halloween Party
October 29, 2005 7:00 -10:00